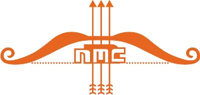 Offering best quality SS filters cartridge, filtration system, GC and HPLC consumables and clean room consumables
Nylon Syringe Filter
Our comprehensive range of disposable syringe filters provide fast and efficient filtration of aqueous and organic solutions for use with pharmaceutical, environmental, biotechnology, food/beverage, and agricultural testing applications. These syringe filters are available with many different membranes, in both sterile and non-sterile varieties, and with or without pre-filters.
Properties
Polypropylene or Acrylic housing
Multifunctional connectors - equipped with luer - lock or luer - slip female connections
Nylon,PTFE, PVDF,MCE,PP available
0.2 micron , 0.45 micron
dia 13 mm , 25 mm , 32 mm
"We are mainly dealing in Karnataka & South Indian regions."